We have a variety of equipment to suit your packaging needs.
Foam-In-A-Bag Packaging System
The simple way to eliminate damage, waste and downtime. The Instapak Simple system is our easiest to use foam-in-bag system yet, merging the premium performance of Instapak foam packaging with an on-demand delivery system that requires minimal training and service.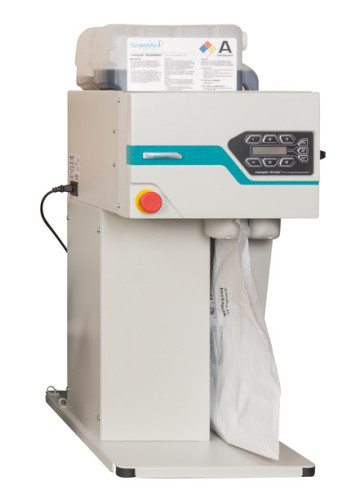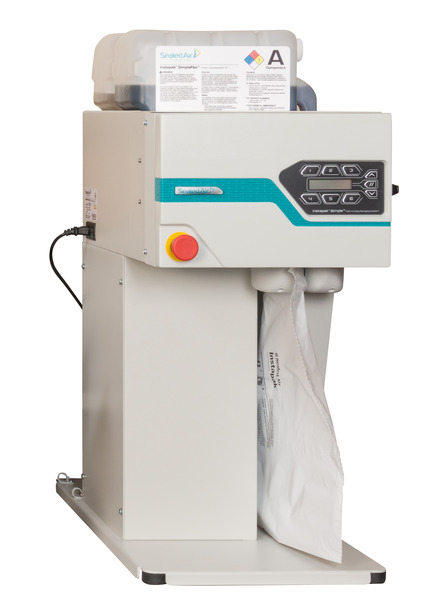 Wrapping System
The WrapPak PS converter forms two sheets of fanfold kraft paper into a resilient and shock-absorbing 12 inch wide pad to protect products during shipment. Ideal for securely wrapping products, lining the bottom or top of a box, and product separation.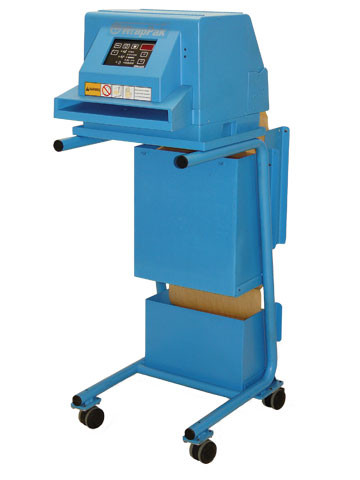 Fast Packing Protective Wrap
Geami WrapPak is the combination of a patented die cut kraft paper with a tissue interleaf paper. The Geami WrapPak High Volume converter expands the die cut paper to a 3D honeycomb structure providing a unique wrapping product. By locking the angled cells together, items are firmly wrapped and no tape is needed. The converter can be placed at any packing station where individual items are packed using a protective wrap.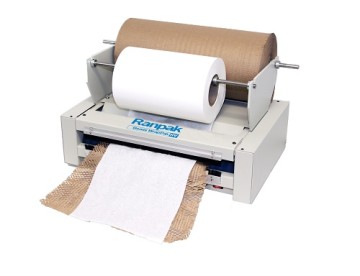 Compact Size, Versatile Operation
The PadPak Campact Cushioning (CC) converter is the solution to pack and protect smaller items at the packers workstation. Due to the small footprint of the converter, the system can be placed on the workstation or on a floor stand next to it. With 1-Ply and 2-Ply options, both light and heavy products can be packed with excellent protective performance.
PadPak SR
PadPak SR is an extremely versatile paper packaging system that converts multi- ply kraft paper into cushioning pads for fast, efficient cushioning, blocking and bracing, and wrapping for all in-the-box packaging needs. The converter forms the paper into a protective, shock absorbing paper pad through a patented folding and stitching process. Four modes of operation, including pre-set lengths or footswitch, allow packers versatility during packing. The PadPak SR is also height adjustable, rotates and can be used in a vertical or horizontal position for increased flexibility.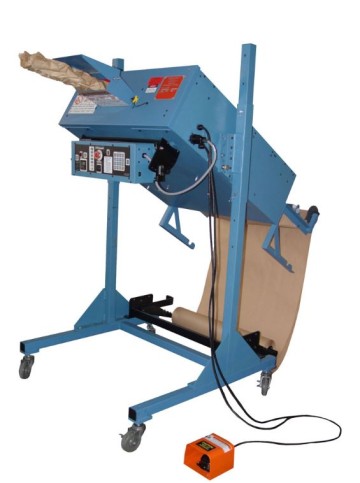 Multi-ply Paper Pad
PadPak JR converts multiple ply kraft paper into a cushioning pad for fast, efficient cushioning and blocking and bracing for small volume packaging needs. The converter forms the paper into a protective, shock absorbing paper pad through a patented folding and stitching process. PadPak JR is easy to operate and requires minimal operator training.
Protective Packaging Wrapping Solutions
Automated Packaging Systems' AirPouch FastWrap inflate-on-demand protective packaging yields a significant cost saving as compared to other types of wrapping, such as foam sheeting, paper and pre-filled bundled bubble. Wrapping bubbles on-demand offer a lightweight and clean solution for protective packaging and are durable enough to provide excellent product protection in minimal space.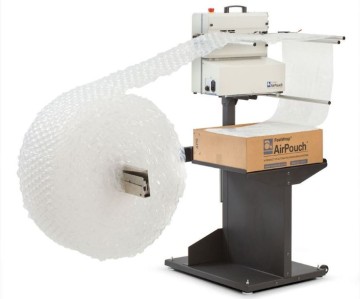 Sealed Air SpeedyPacker
For high-volume packaging applications, nothing measures up better than our patented SpeedyPacker Insight system. The system quickly delivers cost-effective, superior product protection and presents your product to your customers in an attractive, damage-free package.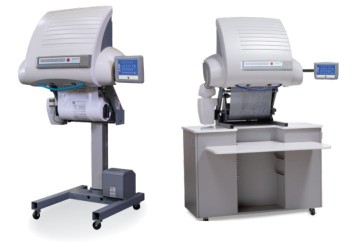 NewAir IB Express
The variety of batching, delivery and converting options make the NewAir I.B. Express Packaging System the perfect fit in almost any packaging environment.