We specialize in proven packaging systems to provide value to your packaging operation.
Airpillow Void Fill Packaging
Properly packing your products for shipping is critical to reducing damages and returns. With proper packaging methods and materials, you can ensure your products reach their destination in perfect condition. Inflate-on-demand void-fill, air cushioning, and block and brace products can minimize the size and weight of the overall package for lower shipping costs.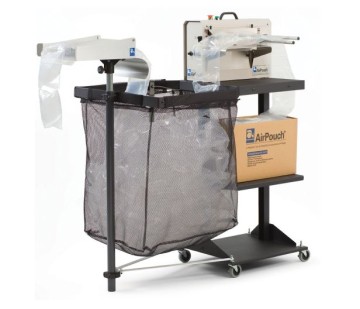 Paper Void Fill Packaging
Sealed Air's line of paper systems provides cushioning or void fill solutions. It is responsibly sourced from 100 percent recycled paper packaging material and is curbside recyclable.