Sealed Air's ProPad paper cushioning system
Compact size, Versatile applications
ProPad™ paper packaging system is a superior paper cushioning machine ideal for small-cell or inline operations. Dispensing modes include manual, auto repeat, endless, and sequence mode to meet your productivity goals.
ProPad™ provides the unmatched peace of mind of a rugged and dependable packaging system. It requires minimal service and delivers greater uptime for a more profitable packaging operation.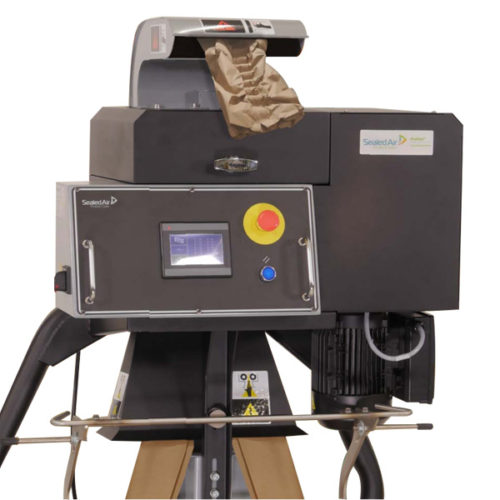 Cost Effective
Fanfold bundles of paper require less storage and transport space
Compact
Easy to integrate into every packing environment
Flexible
Suitable for many different applications
Green
Paper is climate neutral, recyclable and also a renewable source.