FasFil 1500
The FillPak TTC converter forms single layer kraft paper into a high volume PaperStar configuration for use as an optimal void fill material. It prevents products from shifting around in the box, ensuring damage-free arrival. The converter's automatic cut mechanism eliminates manual tearing of paper. The FillPak TTC is ideal for use in both high and low volume operations.
Dimensions: 17″ x 24″ x 14″
Weight: 27 lbs.
Power: 100/115 VAC, 1 phase
Speed: 70 in./sec.
Cut method: Automatic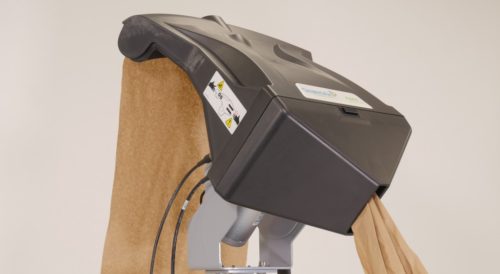 Cost Effective
Converter operates at a high speed for maximum box throughput.
Flexible
Requires minimal space and easily integrates into any packing environment.
Simple
Easy to load, easy to use, fast and convenient automatic delivery option.
Green
Paper is a recyclable and a renewable source.