Autobag 850S Mail Order Fulfillment Packaging Machine
Automated bagging system for large bags with wide openings
The Autobag 850S
The new Autobag 850S bagger is uniquely designed to provide enhanced packaging productivity for mail order fulfillment applications. Capable of running bags up to 22" wide, this system features a breakthrough bag opening technology that securely grips and holds the open bag in place.
Single or multi-line mail order fulfillment
Prescription-by-mail fulfillment
Apparel
Fashion Accessories
Sporting Goods
Footwear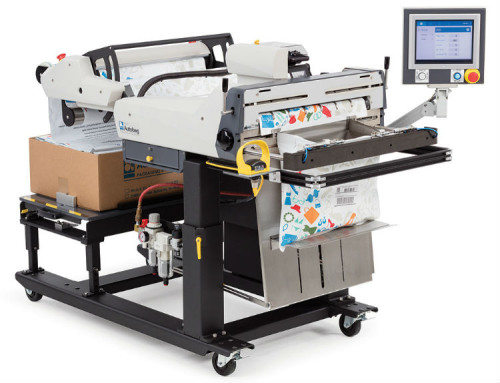 Widest Bagger
Industry's widest bagger running bags up to 22" wide.
High-Quality
High quality seals with coordinated seal flattener for wrinkle free seals.
Compact
Compact footprint minimizes floor space.
Flexible
Flexible machine that easily integrates with third-party systems.
Easy Loading
Easy loading modular bag storage shelf that speeds bag changeovers.
Intuitive Interface
Intuitive interface with AutoTouch Control Screen with access to operator tutorials, help system, on-board diagnostics, data retrieval, and performance monitoring.