The WrapPak PS
The most flexible solution for box-lining, separating, wrapping and many other applications
Compact size, Versatile applications
The WrapPak PS converter forms two sheets of fanfold kraft paper into a resilient and shock-absorbing 12 inch wide pad to protect products during shipment. WrapPak PS is ideal for securely wrapping products, lining the bottom or top of a box, and product seperation. The converter can be used in 3 modes; foot pedal, EDS or pre-set mode. Due to the size of the converter, the WrapPak PS is easy to integrate into every packaging environment.
Dimensions: 20″ x 15″ x 23″
Weight: 85 lbs.
Power: 120 VAC
Speed: 12″ or 18″ per second
Cut method: Automatic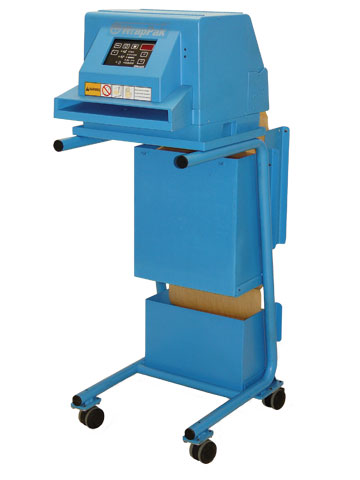 Cost Effective
Fanfold bundles of paper require less storage and transport space
Compact
Easy to integrate into every packing environment
Flexible
Suitable for many different applications
Green
Paper is climate neutral, recyclable and also a renewable source.