Autobag AB 180 Bagger
High speed, automated bagging machine
The Autobag AB 180 Bagger
This automatic filling and sealing bag machine is capable of packaging at speeds up to 80 bags per minute. It is simple to use, dependable and operationally flexible to provide maximum machine uptime and bag packaging productivity. Genuine Autobag pre-opened bags-on-a-roll can be changed in less than two minutes to offer a fast, flexible and cost-effective bagging solution.
Automotive & appliance parts
Electrical & electronic parts
Plumbing & heating
Jewelry & novelty items
Disposable health care
Hardware & DIY
Fasteners & connectors
Hobby & craft kits
Cosmetics & beauty aids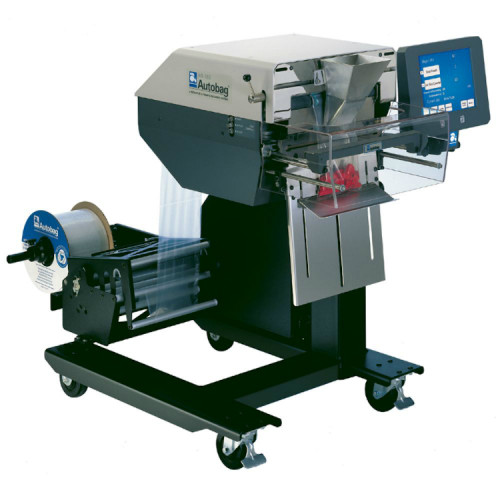 Reliable
Quick to set-up, easy to operate, reliable and fast.
Easy
Easily change bag sizes in less than two minutes .
Accurate
Powered Unwind provides positive web control for maximum cycle speed and accurate loading.
Operator Friendly
Operator friendly AutoTouch™ Control Screen for easy job set-up and recall.
Built-in Diagnostics
Built-in diagnostics and help screens for rapid problem solving.
Replace-n-Repair System
Ensure maximum uptime with Replace-n-Repair system for vital components.